"We had no idea the outcome would be this outstanding. The photographs in the hallways, reading poems at roll calls – it's brought us a different sense of who we are and what we do. It's changed a lot of minds about the police and about poetry."
Acting Police Chief Joe Loughlin, PPD
Poetry, photographs, civic dialogues, readings, and exhibits created by and with employees of the Portland Police Department.
Thin Blue Lines was a multi-year program that brought poetry and other strategic arts projects to the Portland Police Department. The morale of Portland's 160 police officers was at a historic low – so low that they crossed their arms and turned their backs when the new Chief of Police was sworn in at City Hall. Low morale is toxic and is certain to impact treatment of vulnerable residents, people of color, officers' families, and the officers themselves. Something needed to happen.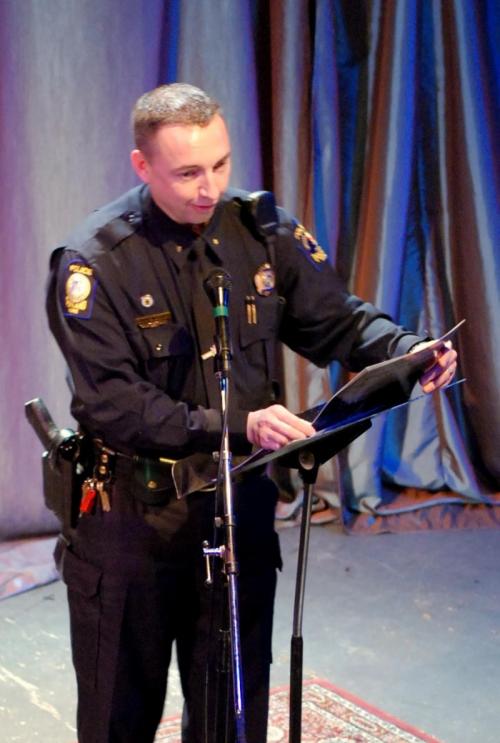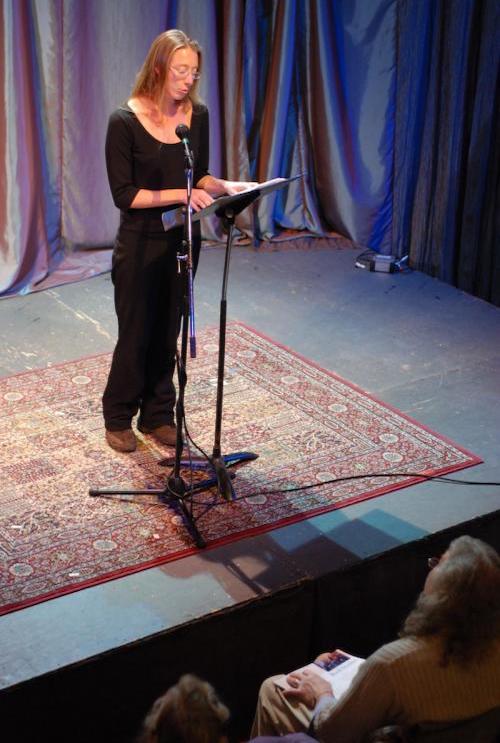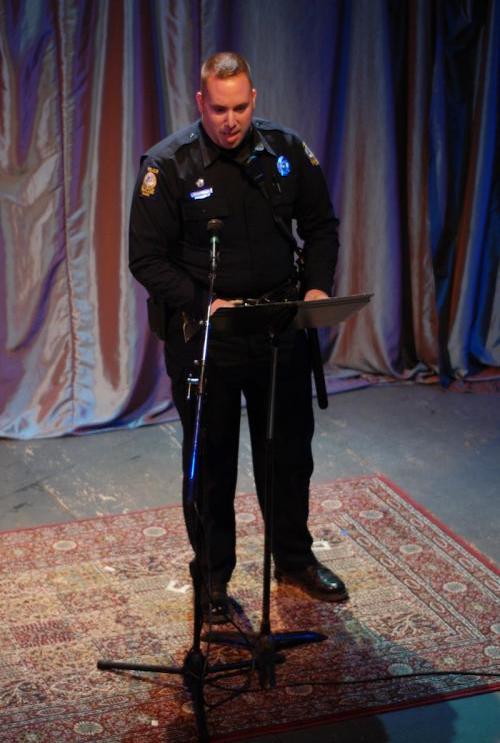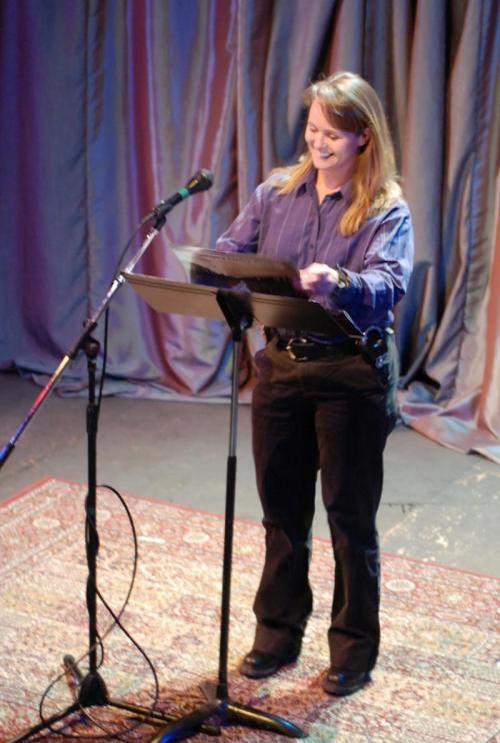 Outcomes from this project included publication of 2 internationally-acclaimed police poetry calendars; 5 police poetry readings; and 4 arts-based civic dialogues with the police and community. Calendars were bought by police officers, family members and departments throughout the U.S. and a permanent exhibit of 60 photographs was established at police headquarters. An evaluation funded by the Kellogg Foundation determined that 83% of participating officers reported a significant increase in morale.
As a part of this project, Portland Police officers were paired with local poets to create original poetry. A poetry reading was held at One Longfellow Square – you can watch some of those videos below and see the full slate on YouTube by clicking here.
Intro & "Another Brother"
Commander Mike Sauschuck
"Tunnel Vision"
Officer Kelly Gorham
"Last Call"
Officer Gayle Petty
"Lives of the Saints"
Kevin Sweeny
It's probably accurate to say that people rarely put the idea of police anywhere near the idea of poetry. They seem so very different — one internal, the other external; one private, the other quite public; one demanding flexibility and openness, the other about force and control. But both rely on observation. Both require risk and an intuitive trust in one's own judgment. And both demand courage, the kind needed to head into a scary place – metaphoric or actual – and not turn back.
But those weren't the reasons that ten Portland police officers and detectives said "yes" to creating a police calendar by partnering with ten local poets & photographers. They said "yes" because they wanted to help raise money for the family of Rob Johnsey, an officer who died from an accidental gunshot wound. Partner activities included ride-alongs, time at headquarters, coffee, swapping stories, rhymes and editing suggestions.
At the first meeting between the poets and police officers, Lt. Sauschuck said, "I gotta be honest with you Marty – if you gave me a choice between writing a poem or fighting four guys at the same time in the street out there, I'd be fighting those four guys right now." After a few seconds, poet Annie Finch sighed and said forlornly, "Me too. Writing poetry is hard."
You can check out the 2010 Police Calendar below. Click on an image to expand it.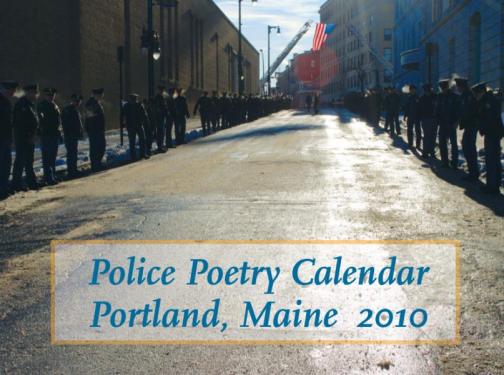 The project was designed to address two key challenges that several months of interviews with the PPD had identified—their relationship with the public, and low morale. While not discounting the importance of issues like wages, benefits, job conditions and policies, Art At Work's basic hypothesis is that it's not only useful for people to make art about their work and lives, but that doing so increases their chances to come up with better solutions to longstanding problems.
Key goals for the calendar were that it would give the world a better picture of the work that police departments do and that it would raise money for Rob's family and more projects like this one. And that it would result in the men and women of the Portland Police Department, sworn and civilian, having the value of their service reflected back to them by the people of Portland, which would then lead to even more positive outcomes in the future.
Thin Blue Lines was featured in How to Do Creative Placemaking, a 220-page action-oriented guide (available for free digital download) for making places better curated by the National Endowment for the Arts. You can find a PDF of the chapter on Thin Blue Lines at this link.
This project received generous support from the Nathan Cummings Foundation and the City of Portland. Marty was presented with an Award for Heroism by the Portland Police Department at their annual awards ceremony on January 24th, 2009. Lt. Mike Sauschuck presented the award, saying that it had been placed in the ceremony's 'heroism' section because "We couldn't think of anything more heroic than walking into police headquarters and asking, "How about writing some poems?"