"Our vision for what's possible is in the stories we believe. Facts are important, but only a story can inspire the determination necessary for significant change."
Marty Pottenger
Our Mission
Art At Work inspires, invents, and supports creative projects and collaborations that deepen connections (especially across perceived differences) and increase understanding, equity & joy.
Our Values
We are committed to reflecting humanity's wisdom and struggles with projects of high artistic quality that acknowledge the transformative power of creative engagement.
Our Vision
We envision a world where all life is valued and where creativity is understood to be inherent in each of us.
History
Art At Work (originally Terra Moto Inc.) is a national arts initiative that partners with communities, organizations and municipal governments to put creativity to work addressing non-arts-based challenges. Since 1993, we have created large and small-scale multidisciplinary arts projects that seek to measurably increase community resilience, collaborative capacity, economic vibrancy, and civic engagement. Over the last two decades, we have confirmed that the process of making art – theater, poetry, collages, photographs, or music – dramatically increases participants' ability to engage, function as a team, envision a positive outcome, remember their connections, and be willing to take the risks that lead to innovative solutions and sustainable relationships.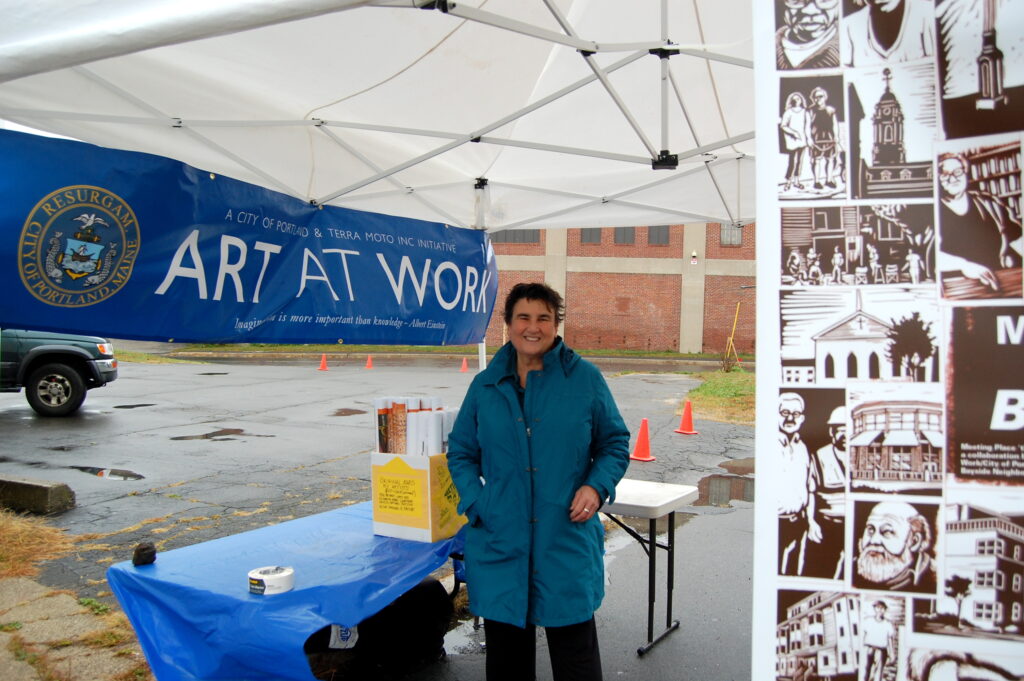 In the face of increasingly complex societal challenges and diminishing resources, we employ creative intelligence as a tool for communities to achieve specific outcomes. Our assets-based approach centers art-making as a valuable, cost-effective, sustainable tool for reaching concrete, innovative solutions to municipal & community problems while deepening the public's awareness and appreciation of local government's role in creating healthy, educated, engaged, economically vibrant communities.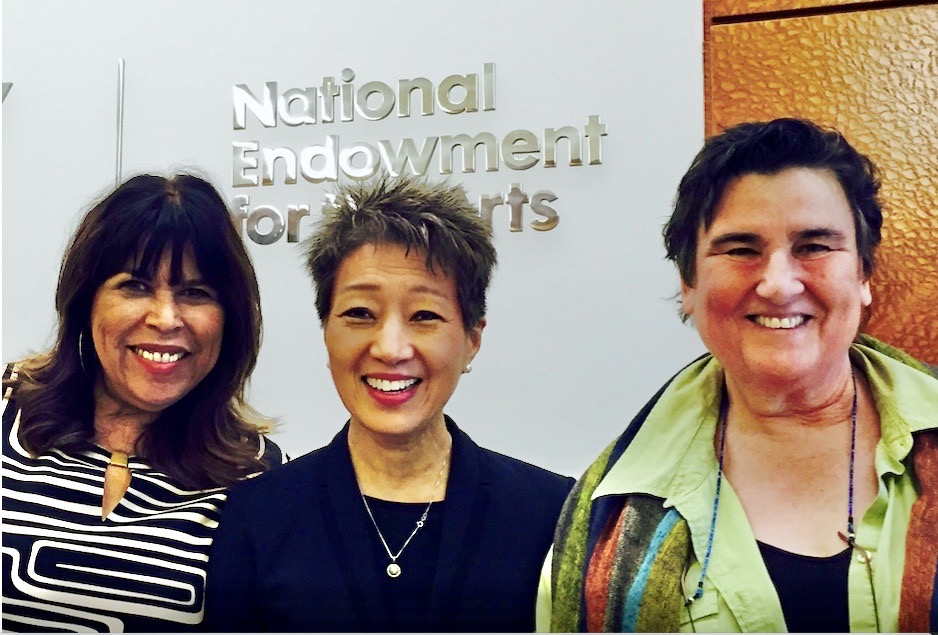 Our flagship partnership with the City of Portland, ME (chronicled on the Art At Work blog) was made possible by the tremendous generosity of the Nathan Cummings Foundation and the Elmina B. Sewall Foundation, and succeeded in fostering a culture of collaboration that directly engaged over 150 city employees, 75 artists, and several thousand residents. From 2007 to 2015, our projects put creativity to work delivering measurable outcomes that improved police force morale, deepened cross-cultural understanding among Public Service workers and raised public awareness and appreciation for the role of government. City employees created hundreds of original artworks, performances, poetry readings and civic dialogues that engaged over 25,000 people in the region and reached over a million people through local and major media outlets. City workers' posters, prints, photographs, and poems hang in galleries, city parking garages, lunchrooms, recycling centers, police stations, libraries, conference rooms, and maintenance shops across Portland, deepening awareness, respect, expectations, relationships, and pride.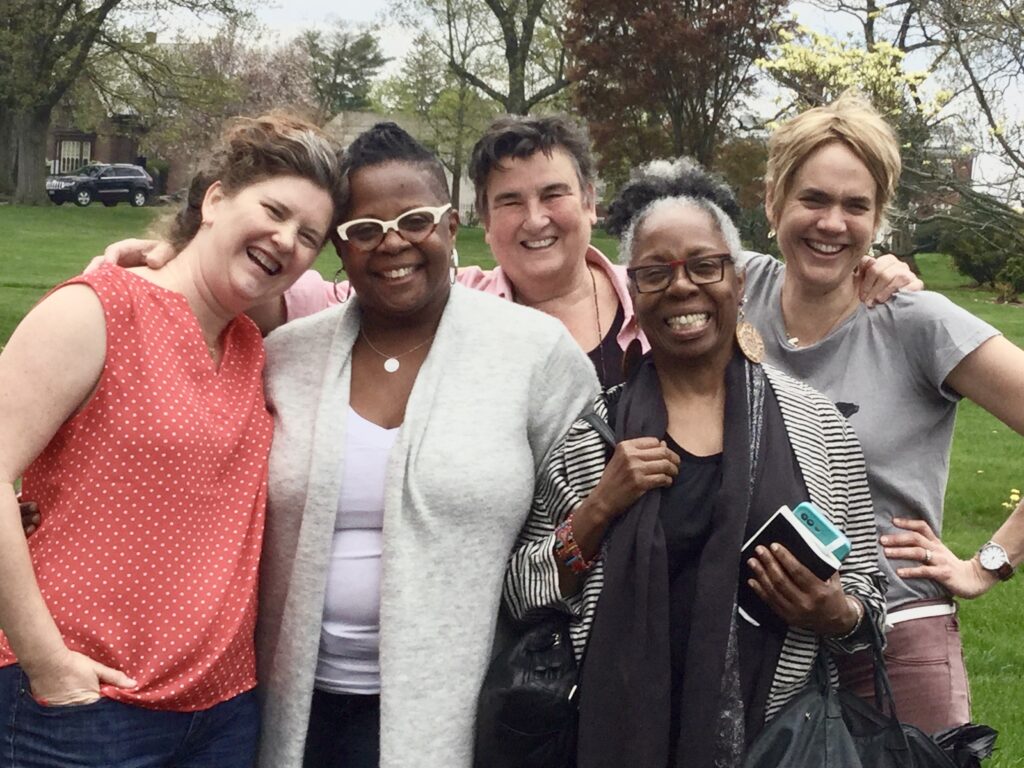 Some of Art At Work's project partners include the City of Portland, the City of South Portland, Portland School District, South Portland School District, the University of Southern Maine, Preble Street Resource Center, Homeless Voices for Justice, Creative Portland, Portland Police, AFSCME Local 481, Portland Adult Education, Portland Public Library, Maine Historical Society, Portland Vets Center, Maine College of the Arts, Portland Housing Authority, and several neighborhood associations.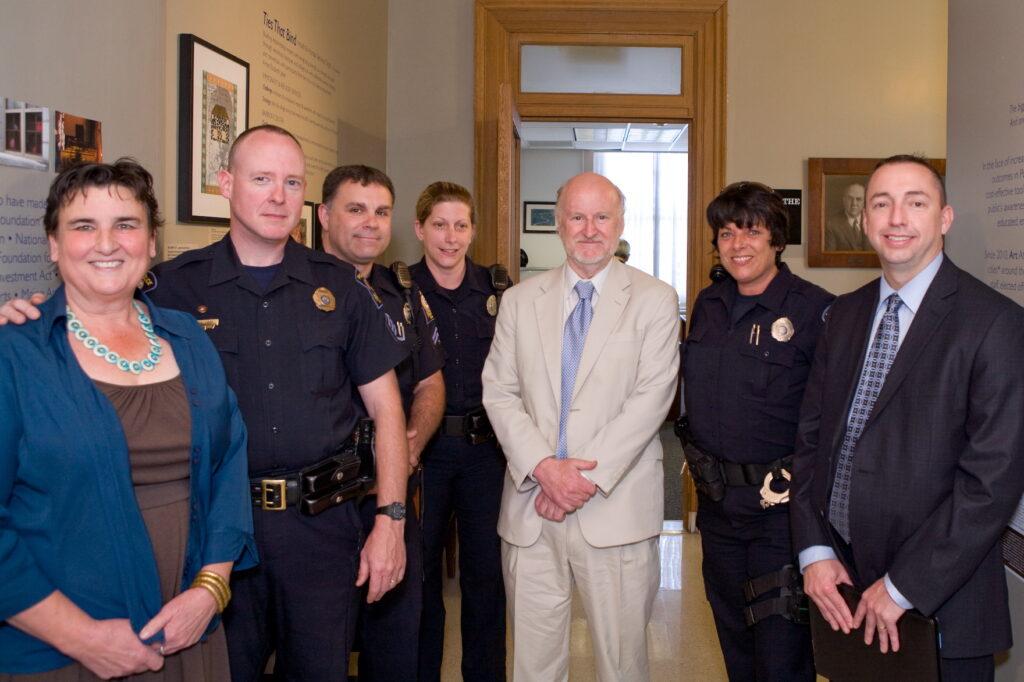 Led by the award-winning theater artist Marty Pottenger, Art At Work has been selected by the National Endowment for the Arts for its national Our Town initiative and nominated for a National League of Cities Best Practices Award. Marty was presented with an Award for Heroism by the Portland Police Department at their annual awards ceremony on January 24th, 2009.