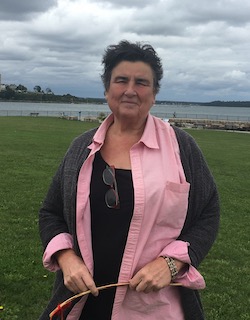 Marty Pottenger (she/her/hers)
Board President
Executive & Artistic Director, Art At Work
Marty Pottenger is a theater artist, playwright, activist, and pioneer of arts-based civic dialogues. She is the founder of Art At Work, a national initiative that puts creativity to work strengthening city governments' ability to meet challenges of inequity, partisanship, and climate emergency. Marty received an OBIE award for City Water Tunnel #3, a performance and five-year community art project celebrating the building of the largest public works project in the Western Hemisphere, and has been both a MacDowell Fellow and a Headlands Fellow. Her plays have toured the United States and Europe since 1975, including: #PhillySavesEarth (Painted Bride); ABUNDANCE: America & Money (NYC, Philadelphia, Seattle, Burlington, Houston, Providence, Chicago); City Water Tunnel #3 (Obie-award, Judith Anderson Theatre, NYC & ICA, London); Radio Calls (Portland, ME); home land security (Portland, ME); and All The Way Home (Portland, ME). Marty is currently at work on MAINEUSA – a tragic musical comedy about the history of Maine from the Ice Age til now. As told by a cast of 100 community performers and a life-size Right Whale puppet, MAINEUSA will inspire Mainers to come together with a fierce determination to combat climate destruction.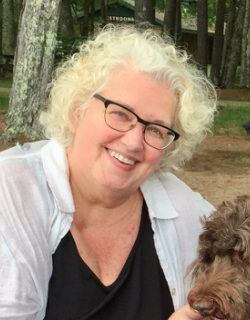 Katy Taylor (she/her/hers)
Board Secretary
Katy Taylor is a longtime supporter of Art At Work, lending her expertise on impact and evaluation design. Her many decades in social justice advocacy includes as an Adjunct Professor in the Graduate School of International Affairs at the New School; as the Director of Program Support at the NYC Mayor's Office of Adult Education, designing a nationally-respected Reentry Education Curriculum for College and Community Fellowship; and as Director of Leadership and Capacity Building at Literacy Partners, a NY-based nonprofit that strengthens families through a two generation approach to education. Additionally, Katy has served in the Mayor's Office of Human Capital Development for the City of New York; as a Senior Policy Advisor to Mayor Michael Bloomberg; and as a Deputy Director of the HIV/AIDS Division of the NYC Commission on Human Rights.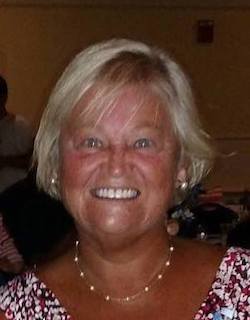 Bev Dacey (she/her/hers)
Board Treasurer
Bev Dacey has served on Art At Work's Board of Directors since 2009. Previously, Dacey was the bookkeeper for Art At Work, the Finance Director for the Center for Cultural Exchange (2000 – 2006), and the Controller for Worcester Academy in Worcester, MA (1995 – 2000). Since 2007, she has worked and volunteered at AddVerb Productions, Art At Work, and several other local nonprofits.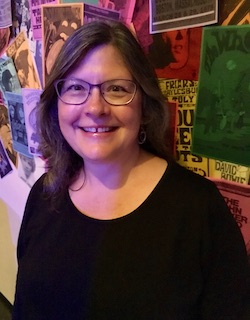 Lisa Bulthuis (she/her/hers)
Nurse Practitioner, Maine Medical Partners
Lisa Bulthuis has been a citizen of Maine since moving to Portland in the mid-90's. Originally from Wisconsin, she earned her bachelor's degree from Lawrence University, majoring in theater/drama and German. After working in major regional theaters in the Midwest including Steppenwolf Theatre Company and Minnesota Opera, she pursued a career as a nurse practitioner, studying at University of Southern Maine. Although she did a medical mission to perform cervical cancer screening in rural Nicaragua, she was able to practice global health in Lewiston, working at the Family Medicine Residency Program and the school-based health center where she co-advised the Gay-Straight Alliance. Previous board work includes SAFE Maine (Safe Abortions For Everyone), Lyric Music Theater, and Portland Players. Passionate about technical theater, Lisa has worked on productions at Portland Players, Lyric Music Theater, Cast Aside Productions, and Opera Maine. She currently serves on the Board of Trustees of the well-loved Portland Players in South Portland, Maine.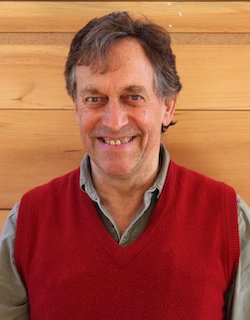 Lee Chisholm (he/him/his)
Teacher, Friends School of Portland
Lee Chisholm has taught math, science, and social studies in grades seven and eight. Lee joined FSP in 2008 with 13 years of experience in Waldorf education. Prior to his calling to teach, Lee was an attorney for 14 years, practicing in Portland. Lee and his wife, Sukie Rice, a member of Durham Friends Meeting, were co-founding parents of Merriconeag Waldorf School (now Maine Coast Waldorf School). Lee has a BA from Harvard, a JD from University of Maine School of Law, and a Waldorf Teaching Certificate from Antioch New England. A longtime core member of 350Maine.org, Lee has played key leadership roles in organizing rallies, marches, environmental arts projects, strategic planning, local, regional and national outreach.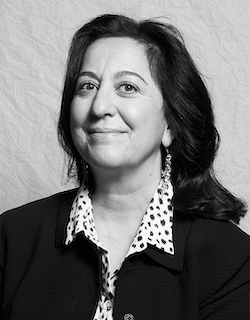 Azadeh Khalili (she/her/hers)
Principal Consultant, Khalili Consulting
Azadeh Khalili is a mother, activist, human rights advocate, and leading figure in promoting progressive social change and feminism. Azadeh first became involved in human rights after moving from Iran to New York City as a student. As a woman of color, she advocates for a worldview that treasures every human being, and for a perspective that believes in the goodness, smarts, and creativity of all humans. She believes that oppression had a start date and it will have an end date.
Her unwavering vision for a world without oppression and her passion for social change and liberation motivated her to study Feminism and Political Economy at the New School for Social Research and to pursue a Master's in Public Health at Columbia University. She has become a leader of social reform through her extensive professional work in human rights NGOs and at senior levels of New York City government.
As the Founding Executive Director of New York City's Commission on Gender Equity, Azadeh played a key role in promoting policies and laws that supported women's economic empowerment, elimination of violence against women, and access to health care and reproductive rights. Azadeh serves on the Executive Committee of the NGO Committee on the Status of Women, NY.
Partnering with UN Women and other international organizations, Azadeh seeks to create a global sisterhood where women are no longer divided based on class, color, sexual orientation, or ethnicity but are empowered to collectively shape and transform international policy to promote women's liberation.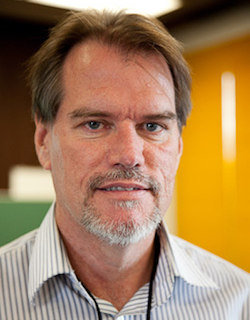 Joe Lambert (he/him/his)
Executive Director, StoryCenter
Born and raised in Texas, Joe has been active in the Bay Area arts community for the last 25 years as an arts activist, producer, administrator, teacher, writer, and director. In 1986, he co-founded Life On The Water, a successful nonprofit production company that served San Francisco's diverse communities. Almost ten years later, with then-wife Nina Mullen and colleague Dana Atchley, Joe founded StoryCenter (formerly the Center for Digital Storytelling). Joe has produced over 500 shows, ranging from theatrical runs and single performances, to citywide festivals and digital story screenings. Prior to his career in the arts, he was trained as a community organizer and assisted in numerous local, statewide, and national public policy campaigns on issues of social justice and economic equity. BA, Theater and Political Science, University of California at Berkeley.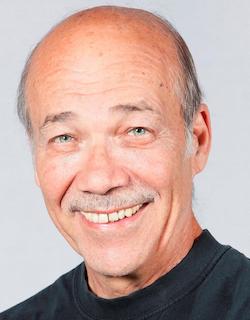 Alvan Colón Lespier (he/him/his)
Artistic Director, Pregones Theater
Alvan Colón Lespier is a seasoned theater director, playwright, and producer, and the cherished mentor to multiple generations of artists and arts advocates across all disciplines. As Associate Artistic Director of Pregones/PRTT, he plays a key role in the development of the company's acting and music ensemble, creative methodology, and original repertory. With formidable creative credentials, depth of knowledge in technical areas, and relationships of import in the field, he is chief ambassador of the company's Presenting program and captain of its acclaimed theater facilities in The Bronx and Manhattan. Merit distinctions include a Ford Foundation Visionaries Fellowship and the LP21 Maestro Award. He serves on the board of the Alliance of Resident Theatres/New York.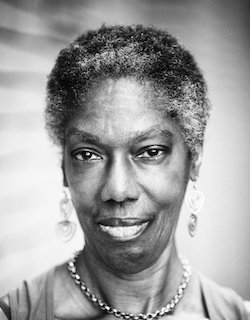 Robbie McCauley (she/her/hers)
Performer & Playwright
Robbie McCauley, recipient of the IRNE (Independent Reviewers of New England) Award for Solo Performance and selected as a 2012 United States Artists Ford Foundation Fellow, has been an active presence in the American avant-garde theatre for several decades. She directed a critically successful Roxbury Repertory Theater production of "The Glass Menagerie" by Tennessee Williams. She received an OBIE Award and a Bessie Award for Outstanding Achievement in Performance for her play, Sally's Rape.
She is widely anthologized including Extreme Exposure, Moon Marked and Touched by Sun, and Performance and Cultural Politics, edited respectively by Jo Bonney, Sydne Mahone, and Elin Diamond. One of the early cast members of Ntozake Shange's for colored girls who have considered suicide when the rainbow is enuf on Broadway, Robbie went on to write and perform regularly in cities across the country and abroad.
Striving to facilitate dialogues on race between local whites and blacks, she created the Primary Sources series in Mississippi, Boston and Los Angeles produced by The Arts Company. In 1998, her "Buffalo Project" is highlighted as one of "The 51 (or So) Greatest Avant-Garde Moments" by The Village Voice, a roster including work by artists such as Igor Stravinsky, Pablo Picasso, and John Cage.
Robbie McCauley is Professor Emerita of Emerson College Department of Performing Arts and was the 2014 Monan Professor in Theatre Arts at Boston College.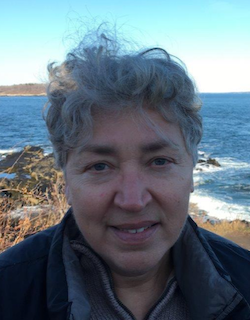 Mihku Paul (she/her/hers)
Poet & Educator
Mihku Paul is a Maliseet writer and visual artist who grew up on the banks of the Penobscot river in Maine.  She is a graduate of the Stonecoast MFA program in creative writing at USM.  Mihku also received a traditional education from her grandfather, Ray Paul, a Maliseet elder from Kingsclear, N.B. Her work has been shown at the Abbe Museum (Bar Harbor, Maine) , The Glickman Library (Portland, Maine) , Area Gallery (USM) and featured on the cover of MELUS – Multi-Ethnic Literatures of the United States (spring 2012). Her poetry has appeared in Poiesis (Ottawa, BC), Cabildo Quarterly, Dawnland Voices, Port City Poems, I Was Indian II and others. Her first book of poetry, 20th Century PowWow Playland, was released in August 2012 from Greenfield Review Press. Mihku lives and works in Portland.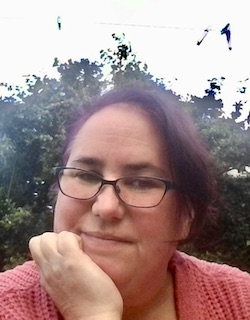 Ellie Pereira (she/her/hers)
Writer & Legal Secretary
Participant in Art At Work's City Writers Group
I was born in Boston (my mother was there at the time), the granddaughter of Irish immigrants and the descendant of immigrants from Southern England. Ironically, both sides of my family fled persecution from the English crown 300 years apart. I grew up in an ancient house in Kittery, the southernmost town in Maine and raised my two children during their early years in Portland. Though I now live 3,000 miles away from my childhood home, it will always hold my heart as a special place, sacred ground, a territory of inconceivable complexity.
My chosen art form, after crayon, is words: crafting deep meaning from a brief line of poetry, creating loveable (or despicable) characters in stories, or explaining a difficult theoretical concept in essays. Through a mix of good luck and mostly nepotism I scored my first real job writing sports for the local newspaper in Portsmouth, NH, and was able to moonlight around Northern New England for a couple years writing sports and opinion. At the same time, I played music and (god help us) sang in amateur venues throughout New England. oI still received a degree in Political Science from the University of Southern Maine, one of the last granted in the 20th century. During my 20s and 30s I worked for the City of Portland in their legal department. This honed the importance of clear speaking and writing, but it also gave me the opportunity to research City ordinance and practice, and a first hand view of the rapidly changing demographics of Maine's largest city during the late '90s and the 2000s.
After the death of my husband, my little family and I moved to Ireland. Galway City in many ways is like Portland 30 years ago: a safe place physically to grow up, but a difficult place to make your voice heard if you are different, such as an immigrant, a Traveller, or a member of the LGBT+ community. Bringing everyone to the table is important to me, and I support organisations that share that view. If that voice is missing, I try to supply it.
As I grow (and possibly age) I have gained an appreciation of non-verbal communication, and its ability to be a voice of its own. Items of clothing, ways of preparing food, styles of housing and decoration speak worlds about an individual, a family and a community. Identity, in Maine as in Ireland, is evolving day by day. Exploring identify through material culture and settlement patterns is a driving force in my master's research in Archaeology at the National University of Ireland, Galway, most especially identity at the meeting places of different cultures and communities.
Art, in words, drawings, architecture, sculpture, in so many different ways, creates a way for us as individual human beings to state who we are and begin to form an understanding about others. In these strange days, it's more important than ever to open the dialogue, to begin to respect and accept these differences of communicating who we are to others, and who all of these others are, why they are important, and how they contribute to who we are.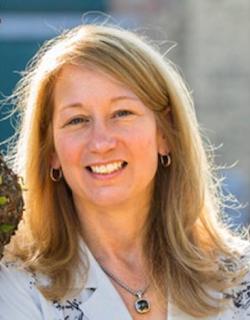 Diane Ragsdale (she/her/hers)
Director of Cultural Leadership, Banff Centre for Arts & Creativity
A speaker, blogger, writer, and advisor on a range of arts and culture topics, Diane Ragsdale is director and co-lead faculty of the Cultural Leadership Program at Banff Centre for Arts & Creativity. In June 2020 she completed a three-year appointment as assistant professor at The New School (TNS) in Manhattan, where she successfully launched, built, and directed a one-of-a-kind MA in Arts Management and Entrepreneurship for performance-based artists. While at TNS she also designed and launched a new graduate minor in Creative Community Development focused on the role of artists in building healthier, more equitable and more sustainable communities. She additionally teaches a workshop on aesthetic values in a changed cultural context for Yale University's Theater Management MA. Ragsdale previously worked as a program officer for theater and dance at The Andrew W. Mellon Foundation; was managing director of the contemporary performing arts center On the Boards in Seattle; turned around a music festival in the panhandle of Idaho; worked for the Sundance and Seattle film festivals, as well as for Peter Gabriel's music festival WOMAD USA and Seattle's arts festival, Bumbershoot; and began her arts career as a theater practitioner (she has an MFA in acting & directing). She is presently a doctoral candidate at Erasmus University in the Netherlands, where she lectured in the cultural economics program from 2011 – 2015. Her dissertation examines the evolving relationship between the nonprofit and commercial theater in the US over an 80-year period. She is also on the board of Anne Bogart's SITI Company; on the editorial board for Artivate: A Journal of Entrepreneurship in the Arts; and on the Advisory Council for the online theater platform and journal, HowlRound. Among others, she wrote an essay ("To What End Permanence?") for the 2019 book, A Moment on the Clock of the World, published by Haymarket Press and a 2012 field report In the Intersection: Partnerships in the New Play Sector, published by HowlRound. She has dual-citizenship and divides her time between the US and the Netherlands. For more, check out her blog: Jumper. Her Twitter handle is @DERagsdale.